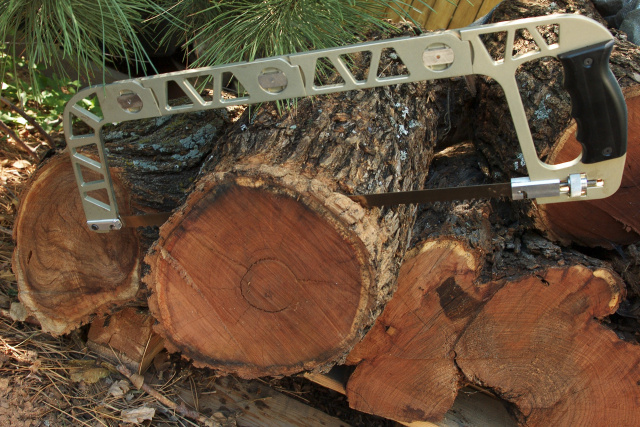 At Elkhead Tools we strive to produce the finest quality tools to enhance your woodworking experience. We use the best materials available and combine them with a combination of hand crafting and precise modern manufacturing techniques. Our tools are designed for optimum performance with timeless classic style. We take pride in the effectiveness of our tools, and feel that beautiful tools improve the quality of your work and are objects to be admired themselves. To learn more about our products, visit our tool store. Our website is only set up to process payments from within the US, however we are happy to ship via USPS Priority International to most other countires. International customers should send an email with the items they would like to order, and we'll provide a total with shipping. We can accept payment directly via paypal.
Latest News
We have lost our current turner and are out of stock of small handles. This only affects our small drivers, including sets. We are on the hunt for a new turner to help keep our supply chain flowing.
We are happy to introduce an innovative new tool called the Pack Lite Saw. It is the most versatile , light weight, and most capable packable bow saw on the market. The Pack Lite Saw is made to cut anything necessary in the lightest and smallest package possible. Check out the tool store and product pages for more info.
You can see a few examples of projects demonstrating the use of our tools by visiting the project gallery. For any comments, questions, or suggestions, we can most easily be reached via email.

Don't just take our word for it, check out what others are saying about Elkhead Tools.
"The Elkhead screwdrivers are, as you might expect, pure awesomeness...I have to give the folks at Elkhead Tools a huge congratulations for making the most finely-crafted screwdriver ever to be grasped by these grubby mitts!" - Marc Spagnolo, The WoodWhisperer
"The Ferrari of Screwdrivers" -Glen D. Huey, Senior Editor, Popular Woodworking Magazine
"If you're a collector, a period furniture specialist or a hand tool woodworker who places priority on the look, feel and performance of every tool you purchase, your expectation of a "good" screwdriver might prompt a different answer to the question. A screwdriver may carry the same value as a premium plane, chisel or fret saw in your tool chest. If you're in the latter group, you're exactly the customer for whom Elkhead Tools is building premium screwdrivers, one small batch at a time." -Chris Marshall, Woodworkers Journal Ezine